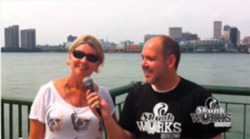 Ryan is in Windsor, Ontario comparing the differences in marijuana policies of Canada and the USA. "Everybody needs to be cautious of these people that are going to be high and delerious." — Brenda Originally aired on AM1470 WFNT on August 23, 2014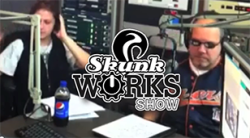 Uncle Skunky sits in with Ryan and Chelsea this week. Chelsea and the cannabis news brought to you by the Michigan Medical Marijuana Report 4:20 Song of the Week: "Without Me" by Eminem Man on the Street: Windsor, Canada Phone-in guest: Ashley Weber Phone-in guest: Justin Jenkins … CONTINUE READING >>

Ryan and Chelsea recap the Clio High Times Medical Cannabis Cup and break down recent marijuana news Winner drawn for the OG SMOKES Glass Raffle 4:20 Song of the Week: "Do U Juana" by Reverend Right Time and the First Cuzins of Funk Man on the Street Special Guest: … CONTINUE READING >>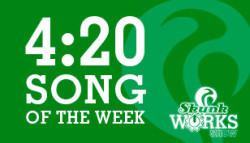 4:20 Song of the Week for 8/3-8/9/14 "Do U Juana" is the title song off the 1998 album by the Flint, Michigan band Reverend Right Time and the First Cuzins of Funk. Call 810-743-8255 between 4-5 pm, be the first one to tell us the 4:20 … CONTINUE READING >>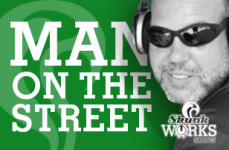 Ryan takes the Skunk Works Show to the street to interview everyday people in Michigan their opinions about medical and recreational marijuana. Originally aired on Saturday, August 2, 2014 on AM 1470 WFNT.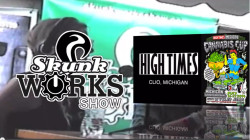 1st hour Skunk Works Show: Part 1 of 2 Remote broadcast on AM 1470 WFNT from the High Times Medical Cannabis Cup in Clio, Michigan Ryan and Chelsea break down recent cannabis news 4:20 Song of the Week: "Casey Jones" by Wailing Souls Man on the Street … CONTINUE READING >>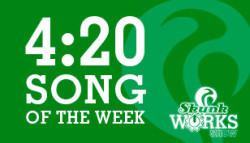 4:20 Song of the Week for 7/26-8/1/14 Casey Jones by Wailing Souls on Grooveshark Here's another reggae-style Grateful Dead cover of "Casey Jones" performed by Wailing Souls. Perfect for your summer weekend playlist. Call 810-743-8255 and tell us last week's 4:20 Song of the Week and win a … CONTINUE READING >>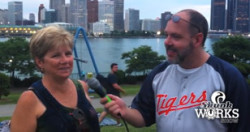 Do Canadians like pot? Ryan is at the International Freedom Festival in Windsor, Ontario asking folks about their opinions on medical marijuana and recreational cannabis laws.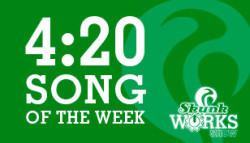 The 4:20 Song of the Week for 6/28/-7/4/14 is a grower's classic. Frank Zappa is "Moving to Montana" to grow some dental floss. He sells off the good stuff, but keeps the wax for himself. Composed by Frank Zappa for his 1973 LP Over-Nite Sensation.